Hi friends!
Yes this is an extra special bonus edition of Better Have My Money, 'cause I want you all to know the good news first.
I'm co-hosting a brand new podcast called Get Money — and the first episode just launched today.
Basically Get Money is a personal finance show for creative people who want to get their financial shit together, aka probably you?!
Guys I have learned so much good shit recording this podcast. Incredible tips about IRAs, building a credit score, how much of your income you should aim to save and how to claim your home office on your taxes — and it's also just legit funny.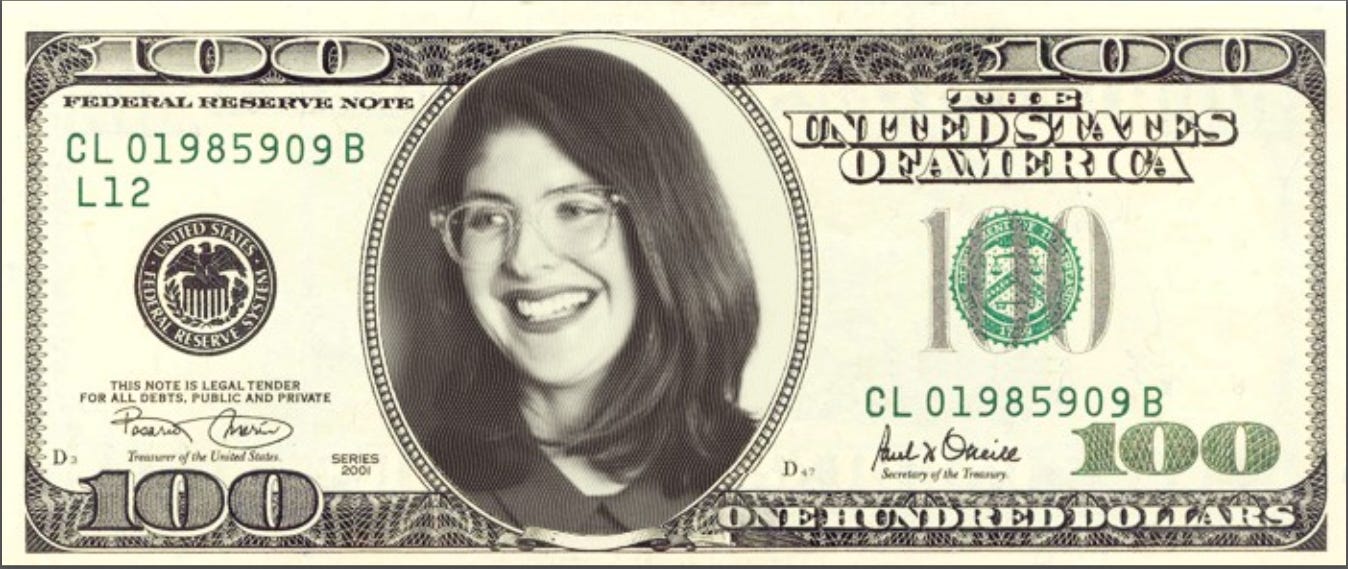 I co-host with Carl Joseph-Black, a law student and finance professional, and Ally-Jane (AJ) Ayers and Shane Mason, who are certified financial planners and run Brooklyn FI together. There's a lot of me talking about some dumb money mistake I've made, Carl being chill and buying Gucci loafers, Shane telling us all the tax secrets and AJ being the practical queen whose tips you will immediately start using.
This is the official show description:
Feeling ¯\_(ツ)_/¯ about your money situation, but know you need to get it together? Get Money is a personal finance podcast for anyone who is done with confusing (and boring af) financial advice.
And to be clear, as someone who usually avoids when a friend says 'listen to my podcast', this is like a legit extremely high-quality podcast. This is not like we just grabbed some mics and recorded some shit, the incredible team at Gilded Audio and Acast Studios have worked very hard at making my blah blah goo gaa sounds into fancy soundscapes.
Subscribe here if you're an Apple Podcasts person, or here if you're a Spotify person! Or just look for it wherever you get your podcasts.
If you have personal finance questions you can text them to the Get Money team (which includes actual financial professionals aka not me aka this is a great way to get free advice from certified financial planners) at 917-905-6636.
The very first episode is all about debt. Go listen now and subscribe and then tell all your friends! Put it in your Instagram story (and tag us!)! Tweet it! Text your mama! Write a review! Yes I'm one of those people now, sorry not sorry!
Happy listening,
Amber Jamieson