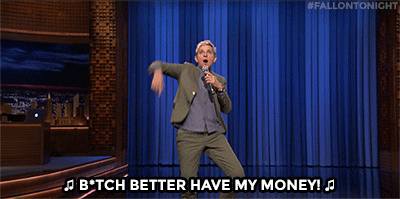 Hi friends!

Welcome to Better Have My Money, my Monday night newsletter about stocks for newbies who are a lil confused by the stock market. Better Have My Money is a gif-filled rundown of thing I'm learning from my own tiny brand new stock portfolio (from why we should care about shares when the world is burning, to figuring out which public companies are run by women, and picking cheapish stocks to buy) and the things we're figuring out together.

This week is focused on Netflix, which feels appropriate 'cause I forced myself to turn off Glow to finish this.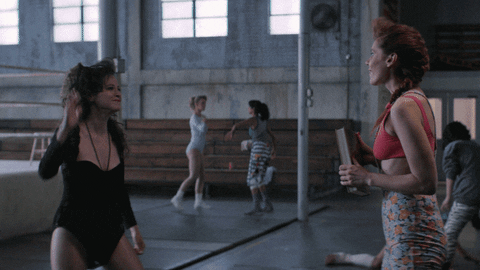 But really it's about quarterly reports and What Does One Learn On An Earnings Call. It's... weirdly sexier than it sounds?

OK so Netflix released its second quarter results tonight and the company didn't meet its targets for subscription numbers and revenue.

Of course, everyone reacted very calmly to this news, as markets are prone to do. "Netflix is falling off a cliff," "Netflix stock slammed," "Netflix plummets," "Netflix stock skids," "Netflix stock plunges" etc etc etc. Does the email headline make sense to you yet? People lost their damn minds.

The stock price started dropping nearly 14% in after-hours trading (yes the market opens at 9.30am ET and closes at 4pm ET but you can do after-hours trading, if your account allows it), because the earnings came out at 6pm.

So let's just try and examine WHAT was actually said in the earnings call and in the letter to shareholders.The opening line of the letter(which is basically a press release of its results) reads: "We had a strong but not stellar Q2,ending with 130 million memberships."

The big problem? Netflix didn't add as many subscribers as it predicted it would and therefore revenue was also slightly lower than predicted.

Basically, Netflix got an extra 5.15 million people to sign up this quarter but didn't hit its 6.2 million target. Revenue also rose 40% this quarter, but was predicted to be higher. To my non-financial expert brain over 5 million new customers in a quarter still... sounds pretty good, but what do I know.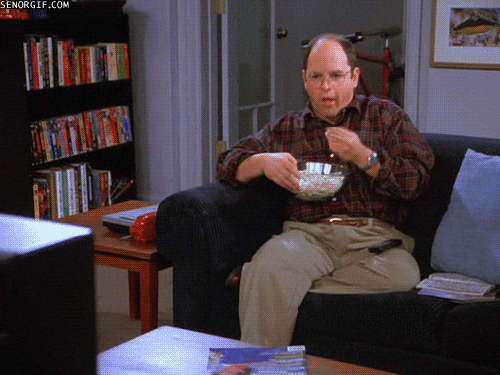 Anyway, for the sake of journalistic integrity, I listened to the entire 38 minutes of thevideo chat aka the modern-day earnings call (there were five men speaking on this conference call — including the analyst asking Netflix management questions — and zero women.)

"After four consecutive quarters of under-forecasting the business, we over-forecast the business," said David Wells, the chief financial officer of Netflix, on the earnings-call-which-is-not-a-call. For anyone interested, Wells took home a salary and stocks package worth $5.1m last year hahahahaha oh god.

Netflix is known for outspending its internet streaming competitors on content —$8 billion damn dollars to be spent this year— and Wells noted that that means a lot of debt, but that the company is cool with that. "We continue to see debt as the ... most cost effective source of capital for the company," he said.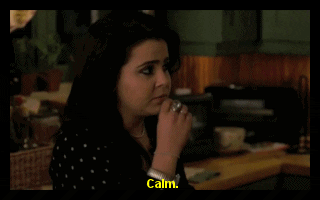 Of course, since it is their literal job to calm down shareholder concerns, Netflix management tried to downplay the lower-than-expected figures. The company often has a slower second quarter for reasons they can't explain, so they care more about 12 months figures than quarterly figures. "We've seen this movie before," said Wells, which lol.

And then the call got kinda gossipy, in an incredibly nerdy way. Netflix management pointed out that the streaming service got the most Emmy nods this week, breaking HBO's 17-year run. Management pointed out that unscripted shows like Queer Eye and Nailed It been a big growth area for them, which is obvious when you point it out but the first time I realized there are reality TV shows at Netflix?!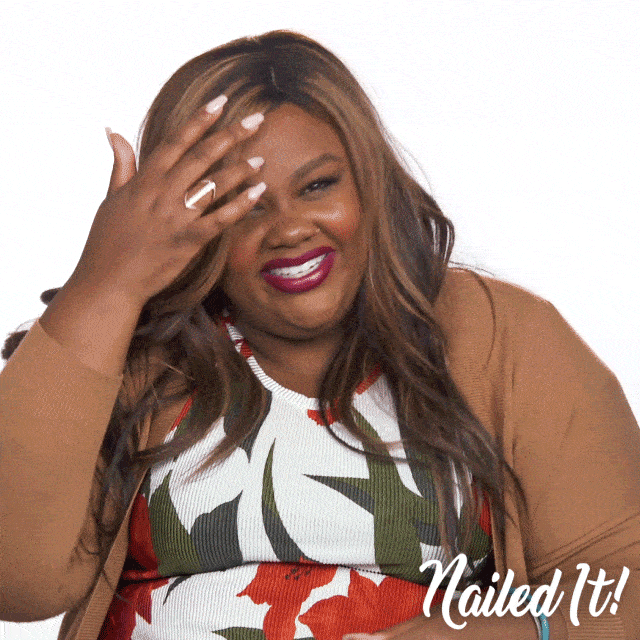 Matt Groening of Simpsons fame is making an animated show. Director Alfonso Cuarón (Gravity, Children of Men, Y Tu Mamá También) is making his next film for Netflix, as is Martin Scorsese. Anew comedy seriesis coming out with Emma Stone and Jonah Hill. Cable Girls, an excellent show from Spain, is coming back for a new season.

Shonda Rhimes aka queen of Grey's Anatomy, Scandal, How to Get Away with Murder, has just moved into her Netflix office last week and has "a couple of shows percolating," according to Ted Sarandos, the chief content officer.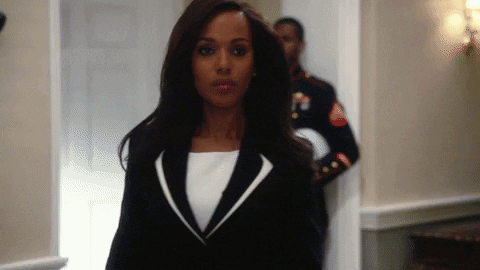 This is all to say... listening to an earnings call is also just an easy way to get up to date on the parts of a company that you find interesting, even if that's not the finances. And I specifically choose to buy shares in companies that I find interesting or whose products I really like.

The only thing not mentioned was A Christmas Prince, but don't worry,we already know a sequel is coming.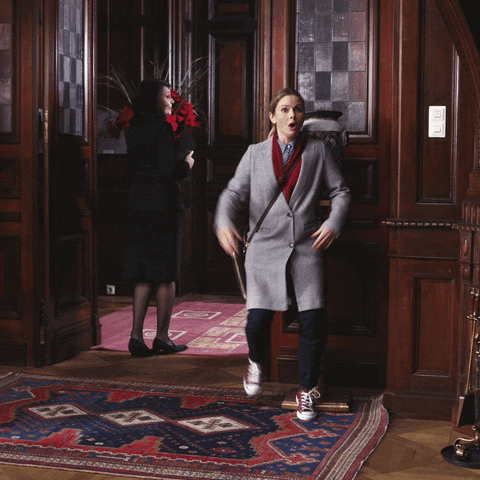 For me, today's news seems like a good time to buy another Netflix share? (yes that is singular). I'd been planning on grabbing a few Starbucks shares but I might have to wait a few more weeks. Here's my current lil portfolio, and I'm using the Netflix price at the close of the market at 4pm, for continuity sake, so we'll see today's drop next week.
I watched some ofJim Cramer's Mad Money todayand my god he is loud and screamy, but he also noted that all the FANG stocks (Facebook, Amazon, Netflix, Google aka Alphabet) dropped today in some sort of whack solidarity with Netflix and therefore it's a good chance to buy the dip.

Confusing term of the week: "Buying the dip" — when you purchase stocks when the price drops, rather than selling, in the hope that they'll rise again.

And speaking of highs and lows, watching today's press conference between Trump and Putin is a really good reminder that the Committee to Protect Journalists is an excellent organization to donate some of your earnings towards.

Testimonials:
From Lisa via email: "I just discovered your newsletter via Twitter and I feel so seen." — Lisa, you are excellent and your email is full of fascinating info I plan to share with others in the weeks ahead!

From Jenni: "I'm very interested in SRI/ESG investing, so I really dig what you wrote about female-led companies. there seems to be some good options for ethically traded funds out there!" — Jenni, I had to google what SRI/ESG investing means, but this is also a topic for a future newsletter!

From Cennie: "My household has directly, tangibly, benefitted from your newsletters. Please keep it up" — I'm gonna print this tweet off off and stick it on my damn desk, thank you.
Any questions you're too embarrassed to ask people about stocks? Just email me and I'll find the answer for you, shame free.

Better Have My Money is on Twitter @bhavemymoney, so please tweet nice things (aka the link to our sign up page) and tag us. Got a mate who is also clueless af about stocks but worried about how crap the world is? Forward this onto them and tell them to subscribe.

Now go forth and kick this week's butt.