👩‍💻social media sucks 👩‍💻
Better Have My Money: learning 'bout stocks so we all get rich
Welcome to Better Have My Money, my Monday night newsletter about stocks for investing newbies, a gif-filled rundown of the stock market that covers building a f-ck layoffs fund and why you should just bloody start investing and stop overthinking it.

One of my favourite investing tips is the classic "invest in what you know" line that's often attributed to Warren Buffett, but mainly came from Peter Lynch, another famous rich old white man.

Now to be clear, I interpret it completely wrong. It's supposed to be like use your knowledge from a specific industry, your "circle of competence" as Buffett calls it.
Confusing term of the week: "circle of competence" means using your experience to evaluate companies. Such as if you've worked in healthcare, maybe you know which insurance companies to avoid, understand the costs and numbers involved in running a hospital, or which new health products are mindboggling good and have great distribution.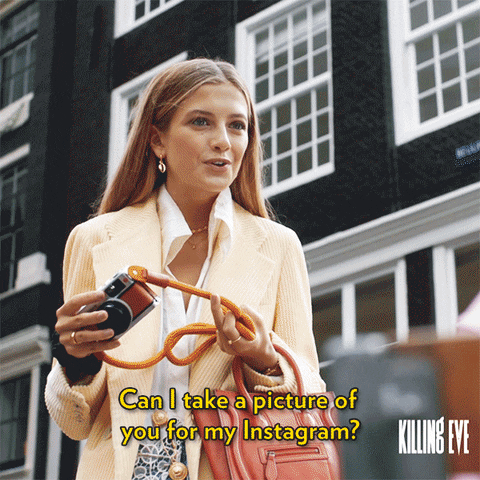 As Lynch clarified: "I've never said, if you go to a mall, see a Starbucks and say it's good coffee, you should call Fidelity brokerage and buy the stock. … People buy a stock and they know nothing about it."

(Well okay fine, I bought Starbucks shares after traveling lots and realising it's a god send when your other option is gas station coffee — plus, free wifi, decent egg and sausage roll and a bathroom! — and it's true I know nothing about the business and my shares are up 47% in eight months, but Lynch averaged 29% annual growth in his investments over like 30 years so I trust he knows more than me on this maybe).

But this edition is really about knowing exactly which investments to avoid. My circle of competence is journalism and the media and that leaves me feeling very confident that social media companies are not businesses I would ever invest in.And not just because of their business models — although the fact that much of the growth on Facebook (FB) and Google (GOOGL) has relied on the destruction of advertising which paid for journalism obviously frustrates me. But because ethically, I would not want to make any money from them, even if my daily actions support them.

This year was my 10 year anniversary on Twitter (TWTR), something I can't think about for too long because it makes me extremely depressed. I obsessively waste hours of my day on Instagram stories. I usually watch at least one YouTube link daily, usually more (hello, both this and this look friggin incredible).

But tomorrow the policy chiefs for Facebook, Google and Twitter — remember FB owns Instagram and Google/Alphabet owns YouTube — are testifying at a congressional hearing on white supremacy on social media.
These companies have failed to stop the spread of hatred and hate speech on their platforms, and instead have actively made money out of it. One reason I don't like ETFs is that I don't want my money invested in companies I don't trust or who I think are ethically dodgy.
Sure they're all stepping it up recently, sort of. Facebook banned white nationalism content after the Christchurch massacre. But people have been complaining about white supremacy content on YouTube and Twitter for literally years, with little change apart from the standard 'we're working on it' claims.

Who's been good in this area? Well, Apple was the first to ban Alex Jones. But most importantly, just look beyond the numbers of the business, even if your circle of competence makes you suspect they are money-making giants.TestimonialsFrom Beatrix via email: "Thank you! You gave me the nudge to move $1000 across into investing rather than just sitting there." — what a star! Beatrix told me her hot tips are digital ID systems such as OKTA (which I also love) and SAP.While you watch the social media companies trying to defend their inaction on white supremacy in DC tomorrow, feel free to chuck some dollars towards the victims fund of the Christchurch mosques shooting.

Cheers,
Amber Jamieson
Better Have My Money is on Twitter @bhavemymoney, so please tweet nice things (aka the link to our sign up page) and tag us. Got a mate who also hates white supremacy? Forward this onto them and tell them to subscribe. If you sign up to Acorns, use my sign up code to join and we both get $5.
As always, if you've got any questions about stocks, this is a shame free zone. Just reply and ask away.